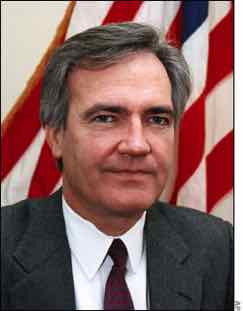 This website is dedicated to
revealing the truth by making government
and court records available for public review
The Official Report on the Death of Vincent W. Foster includes evidence of the cover-up by the Independent Counsel.
Attorney John H. Clarke, grand jury witness Patrick Knowlton, and researcher Hugh Turley co-authored the final twenty pages of Ken Starr's Report on the Death of Vincent W. Foster, Jr.
The additional evidence from the official investigative records contradicted Starr's conclusion of "suicide" on several points:
(1) Foster's car was not at the park;
(2) Foster did not own the gun;
(3) There was a gunshot wound in Foster's neck;
(4) Crime scene photos disappeared;
(5) Autopsy x-rays vanished; and
(6) There was grand jury witness intimidation.
In a nine-page motion, Starr asked federal judges to reconsider including the evidence of the cover-up by his staff, in the official report. Starr's motion was denied. This marked the first time in history that an Independent Counsel was ordered to include evidence of criminal activity by his own investigators in his own report.